ABOUT ROSA REALTY LLC
HELLO, and welcome to my site. My name is Marilyn Rosa and I am the founder and broker of ROSA REALTY LLC, in New Haven, CT. Our office is a member of the Greater New Haven Association of Realtors, the National Association of Realtors, and the Connecticut Association of Realtors.
The mission for my business is to "treat others the way I would want to be treated," with respect and in truth. Honesty, integrity and respect are my business's core values. These values are not taken lightly by me or any other members of my team. As you pursue your dreams of becoming a homeowner, I want to offer you some friendly advice.
Purchasing a home is the biggest investment you will ever make in your life! So first, always ask questions. Your realtor should never be too busy to answer them. Also, review all your figures with your loan officer, be at the home inspection, and meet with your attorney prior to the closing. I feel that the more you know the easier the process will become for all parties involved.
My personal accomplishments and visions have proven to be a success, All the Glory to God! If you are thinking of buying or selling a home, commercial property, vacation home, or lot, and are not sure where to begin, please give my office a call. I look forward to meeting with you and helping your dreams become "REAL".
Be Blessed,
Marilyn Rosa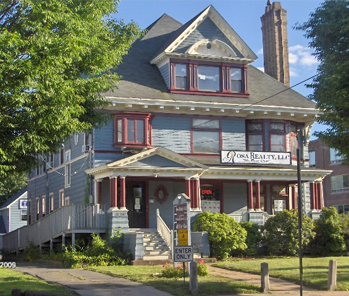 email me -
rosarealtyllc@hotmail.com